Bellevue
Bellevue Strandbad north of Copenhagen, visited annually by ½ million bathers, inspired us to this towel of the same name.
Bellevue is a quality bath towel in 100% cotton, measures 100 x 190 cm and weighs about 300 grams.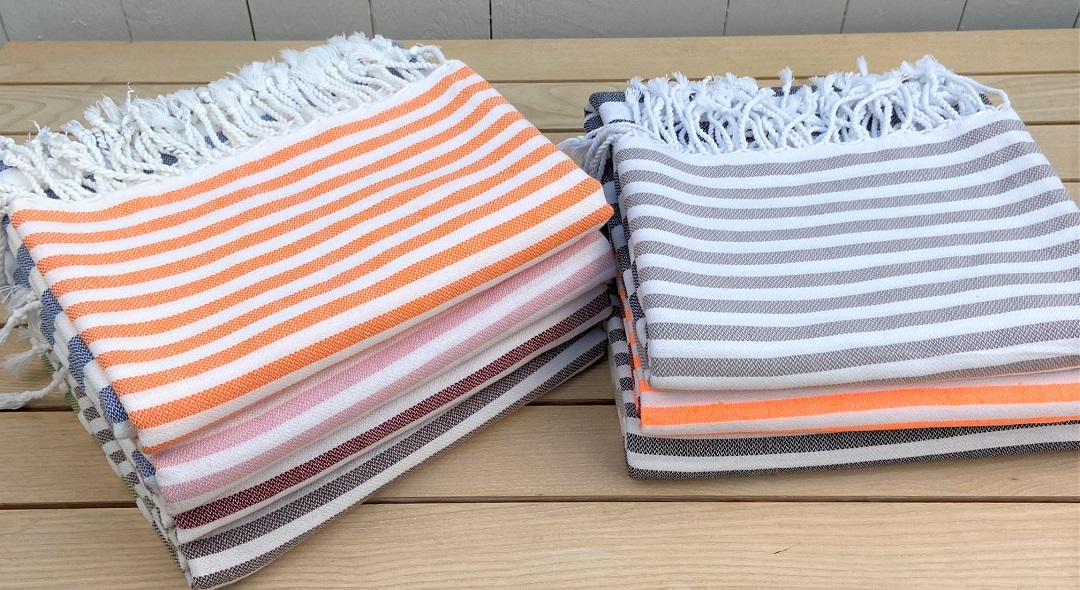 The towel is plain woven in three colors and are available in seven different color combinations. As the longitudinal warp is used white yarn, which at the ends is finished with twisted fringes.
The towels are manufactured in Turkey – by Karnah on hand-operated looms in home workshops, using the same methods that have been used for centuries. . The local weavers use different techniques and yarns why two towels often not are completely identical.
Use them for bath, beach, fitness center, sauna and yoga, etc. As a guest towel or while traveling. As tablecloth on a table or blanket in a chair.
Karnah designs and imports towels that closely match the Nordic expression